News & Events
Details

23 March 2017
In December 2016 and January 2017, IOM provided training courses to another 58 professionals in human trafficking prevention and in the use of mobile applications SAFE Travel & Work Abroad in their education activities about this phenomenon.
Employees of centres of pedagogical and psychological counselling and prevention, non-profit organizations, re-education and resocialization facilities, educational centres, members of police force, school psychologists and field social workers from different parts of Slovakia participated in the trainings. They will be able to apply the acquired skills and information about mobile application for example in educating young people who are looking for jobs abroad.
In addition to the mobile application SAFE (available for free on Google Play, App Store and www.safe.iom.sk) and a brief application manual, the professionals may also use other IOM materials in their practice – training manual Prevention of Trafficking in Human Beings, brochure How not to Get Lost in the World, website www.bezpecnecestovanie.iom.sk and the film 0800 800 818.
IOM has been building capacities and delivering trainings in the topic of trafficking in human beings since 2005. By the end of January 2017, 135 training activities were carried out by IOM and 2,400 professionals were trained.
More information on IOM counter-trafficking activites.



IOM activities in the field of counter-trafficking are financed by the Ministry of Interior of the Slovak Republic, which acts as a coordinating body of comprehensive care provided to the victims of trafficking.
Implementation of IOM educational activities in counter-trafficking in human beings in 2016 a 2017 was financed by the Ministry of Interior of the Slovak Republic.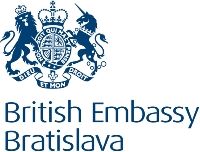 The project Programme of Prevention of Human Trafficking – update of the web site www.bezpecnecestovanie.iom.sk and the brochure How Not to get Lost in the World – was funded by the British Embassy in Bratislava.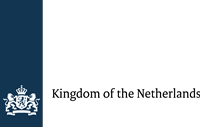 The project SAFE – smart, aware, free, enjoy, information campaign to prevent human trafficking was funded by the International Visegrad Fund and by the Embassy of the Kingdom of the Netherlands in Bratislava.