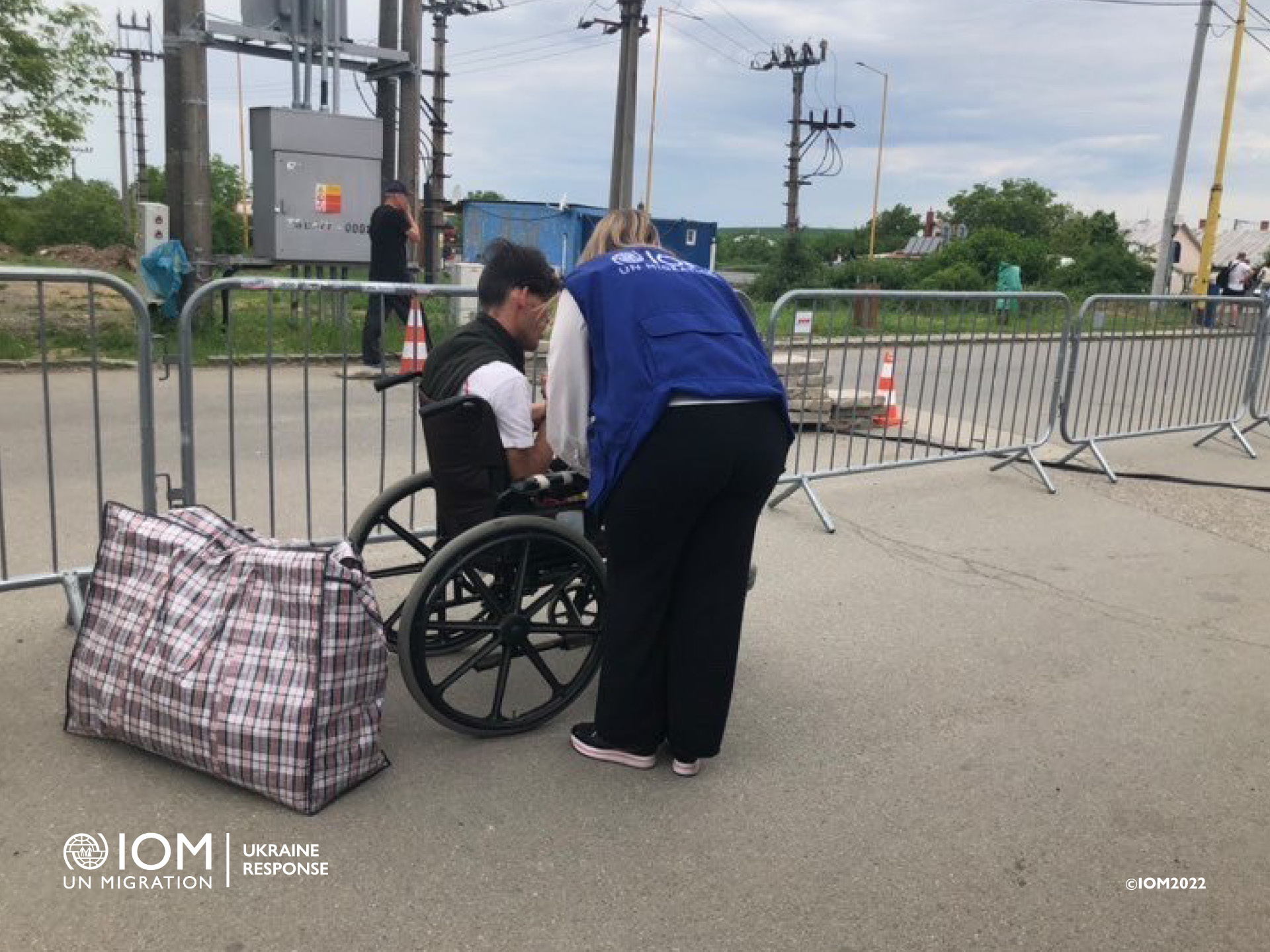 IOM staff providing assistance to vulnerable people with disabilities fleeing war in Ukraine and entering Slovakia at the Vysne Nemecke border point of entry. Photo © International Organization for Migration (IOM) 2022.
IOM Slovakia provides cash assistance to any family member providing full-time care in Slovakia to an adult Ukrainian national with a disability or to an adult Ukrainian national with specific needs who are registered with the UNHCR and were assessed as eligible applicants.
Cash assistance of 508 EUR to the carer of a person with a disability and of 300 EUR directly to the person with specific needs per month for three months.
Read more:
Information is available in English, Ukrainian and Slovak language.