In 2018 and 2019, the IOM Migration Information Centre organized a series of discussion evenings We Are Also at Home Here in Trnava, Žilina, Prešov and Martin. The series culminated on 11 December 2019 at Lumière Cinema in Bratislava with the screening of the film Stranger in Paradise.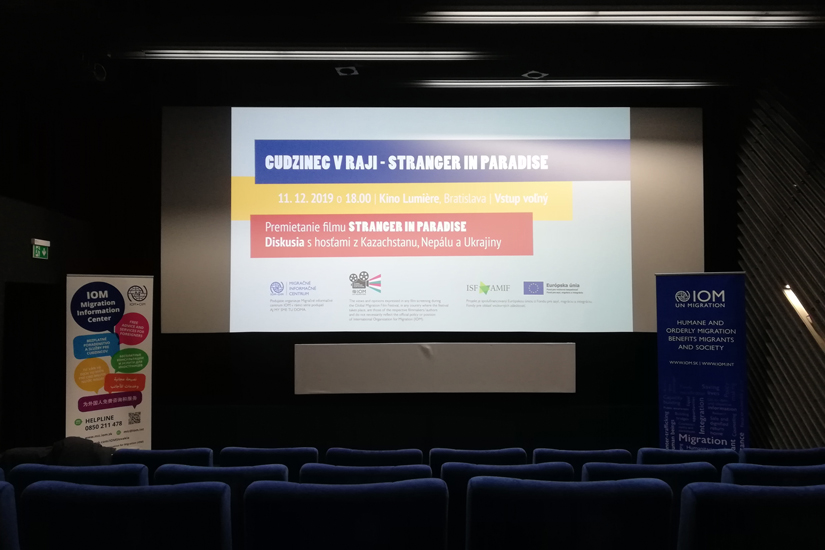 Photo © International Organization for Migration (IOM).
The film Stranger in Paradise opens up a sensitive theme of Europeans' various emotions and attitudes towards refugees. In three acts, the film confronts the expectations of migrants who came to Europe on a dangerous route across the Mediterranean with the different reactions of Europeans – with disinterest and rejection in the first part, empathy and understanding in the second and an impartial attitude with official rules and restrictions for migrants in the third one.
The screening of the film was a part of the Global Migration Film Festival 2019 in Slovakia.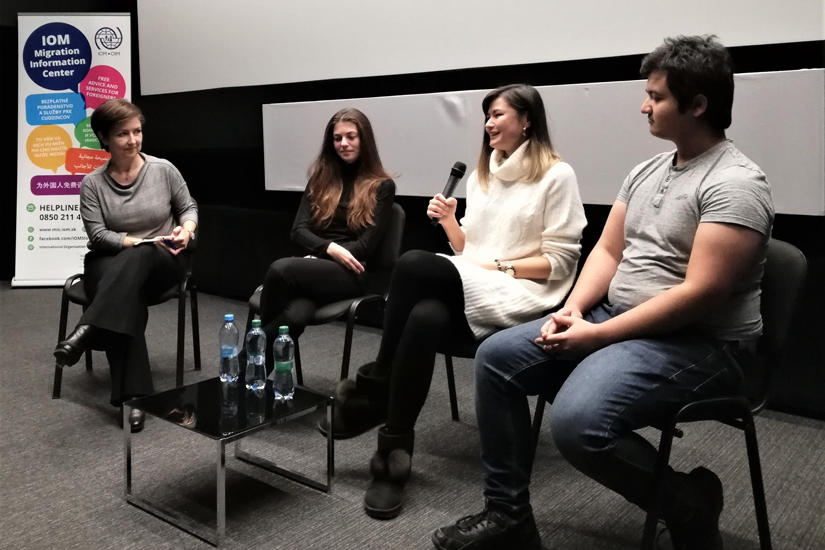 Photo © International Organization for Migration (IOM).
After the screening we discussed the stories, lives and decisions of migrants with three interesting guests – with the son of the owner of the first Nepalese restaurant in Bratislava, a Kazakh graduate from the faculty of management who decided to stay in Slovakia after completing her studies, and a successful health-oriented start-up founder from Ukraine.



Migration Information Centre to Support Integration of Migrants in Slovakia (phase X, Individual Project). This project is co-funded by the European Union from the Asylum, Migration and Integration Fund (AMIF). Home Affairs Funds.