International Organization for Migration (IOM) launched the information campaign "Don't become a slave!" to help victims of trafficking.
The campaign ran from October 2014 to January 2015 in the Czech Republic, Poland and Slovakia in regions from which most of identified victims of trafficking come from. The campaign promoted helplines available to anybody in risk of becoming or who has already become a victim of trafficking or who is considering working abroad.
0800 800 818 is the number of Slovak National Helpline for Victims of Trafficking in Human Beings and is toll-free for calls from the Slovak Republic. To reach the helpline from abroad, callers need to call from Slovak SIM card and dial 00421 800 800 818. From July 1, 2008 to December 15, 2014 the National Helpline was operated by IOM and since December 15, 2014 it is operated by the Slovak Crisis Centre Dotyk.
Information regarding the helpline were visible in places most frequently visited by people travelling abroad. In Slovakia, the campaign focused on towns in Košice region. Posters and citylights were placed in bus stations in Košice, Trebišov and Michalovce. Advertisements were situated in regional buses and on the travel tickets, posters and stickers in the buses heading to Great Britian, namely to Bradford, Sheffield, Birmingham and Leeds, which are frequent destinations for victims of trafficking.
In cooperation with La Strada organizations, the campaign took place in the Czech Republic, particularly in Ústí nad Labem, Teplice and České Budějovice and in Poland in Mazovian Voivodeship and in regions in the northwest of the country.
Slovak campaign poster: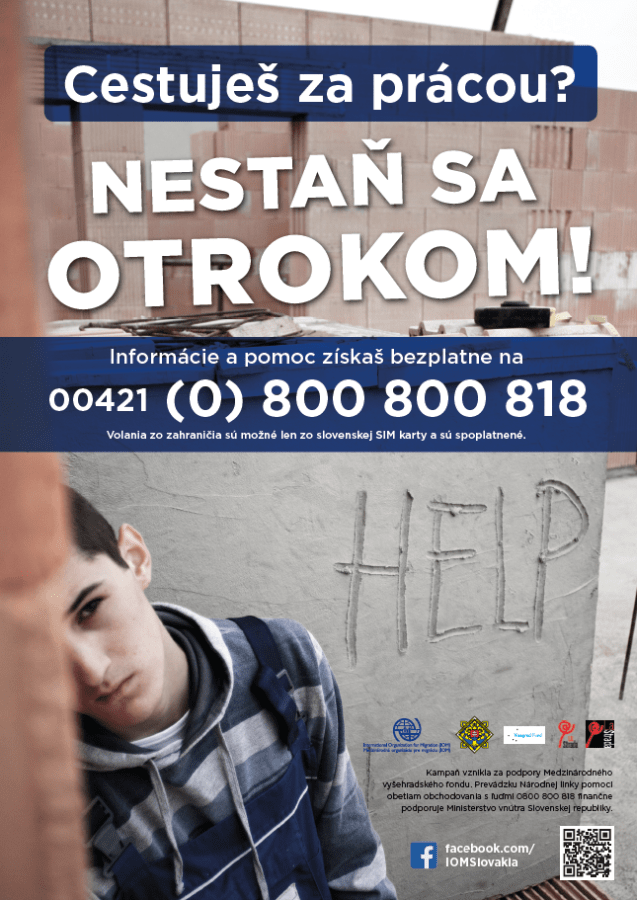 Travel tickets with information regarding the campaign in Slovakia: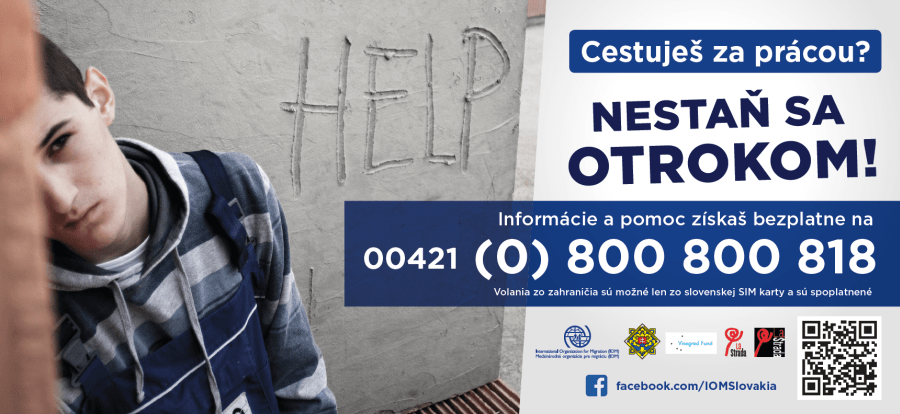 Banner with information regarding the campaign in Slovakia in English: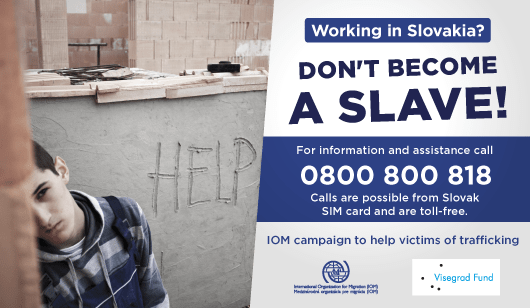 Support and implementation of the project Counter-trafficking Hotlines Campaign in SK/CZ/PL Vulnerable Regions:

The project is funded by the International Visegrad Fund.
www.visegradfund.org
International Organization for Migration (IOM) – implementation of the project and campaign
www.iom.sk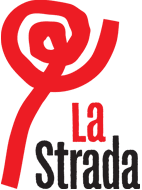 La Strada Czech Republic – implementing partner
www.strada.cz

La Strada – Foundation against Trafficking and Slavery – implementing partner
www.strada.org.pl