In 2020-2021, International Organization for Migration (IOM) Slovakia in cooperation with partner organizations La Strada in the Czech Republic and La Strada in Poland is implementing the project SAFE Work and Travel – Prevention of Trafficking in Human Beings in SK, CZ and PL in order to raise public awareness about the risks of human trafficking.
Within the project, IOM with the partners will update the mobile application SAFE Travel & Work Abroad. New language versions of the application will be introduced and new content will be added. The SAFE application is available for free at Google Play and App Store and on the IOM website www.safe.iom.sk.
As part of this project, an online expert round table will be organized on 28 January 2021 to introduce current trends in human trafficking and in its prevention. Professionals working in the field of human trafficking and its prevention from Slovakia, Czech Republic and Poland are invited to this event. The agenda includes the issue of withdrawal of the United Kingdom from the European Union and its possible impact on human trafficking in the United Kingdom, also in relation to potential victims from Slovakia, Czech Republic, and Poland. The concept of responsible shopping and ways this concept can be introduced in prevention work with young people will be presented during the round table as well.
Moreover, IOM with the partners will conduct a series of trainings for professionals working in the field of prevention of human trafficking. The aim of these trainings will be to provide the attendees with information on how to use the SAFE application in their work with vulnerable groups of population, about new trends in the field of human trafficking and tips on effective work in this area.
Support of the project SAFE Work and Travel – Prevention of Trafficking in Human Beings in SK, CZ and PL:

The project is funded by the International Visegrad Fund.
www.visegradfund.org

International Organization for Migration (IOM) – implementation of the project and campaign
www.iom.sk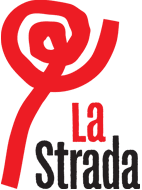 La Strada Czech Republic – implementing partner
www.strada.cz

La Strada – Foundation against Trafficking and Slavery – implementing partner
www.strada.org.pl