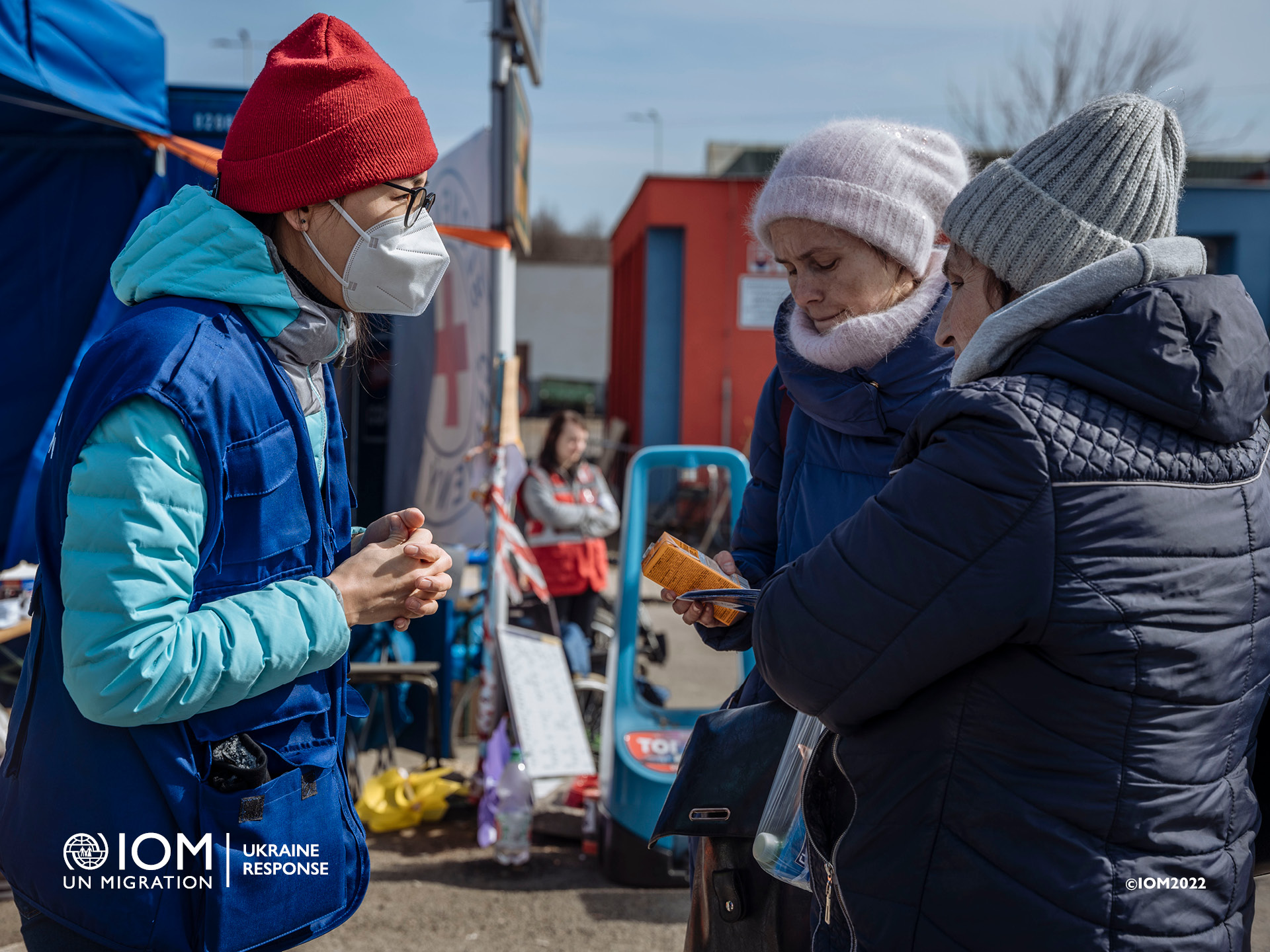 IOM providing assistance at the Vyšné Nemecké border point of entry. Photo © International Organization for Migration (IOM) 2022.
IOM is actively present and provide immediate direct assistance at:
Point of entry (PoE) in Vyšné Nemecké,
PoE in Ubľa,
Transit Centre in Michalovce,
Hotspot in Košice,
Humanitarian Centre in Gabčíkovo.
Through IOM managed spaces and in coordination with local partners, IOM:
shares information on services and social protection systems,
provides legal counsel and information on how to register for Temporary Refugee Status.
IOM also raises awareness of the risks of trafficking in human beings and continues to disseminate information leaflets and information cards (in English, Ukrainian, Russian and Roma) with relevant preventive information and contact details of NGOs providing specialized assistance in Slovakia and other European countries.
Watch more: #Ukrainecrisis / IOM support at the Vyšné Nemecké border crossing