Mr. Xuan Quynh lived in Slovakia for more than four years. Initially, he aimed to work in the United Kingdom in order to earn money for his family. "I only got stuck in Bratislava as I could not afford to pay for the whole trip," he said. He did not have legal residence permit in the country. "It was difficult for me to live in a foreign country without my family, my wife and children. Since they really needed me, I decided to return home," he added.
During Mr. Xuan Quynh's absence in Vietnam his wife operated their small shop selling mobile phones. IOM assisted Mr. Xuan Quynh with his return home to Dong Nai Province in Vietnam. Furthermore, it provided him with the support which he used to expand the mobile phones business by purchasing mobile phones and accessories for the shop. The shop employs both spouses and generates revenue that is sufficient for living of the whole family. With this help Mr. Xuan Quynh can live and work together with his relatives.
You can watch the whole of Xuan Quynh´s story in this documentary film:
(Personal names were published with their consent. / Names were changed for protection reasons.)
For more authentic stories of migrants who returned home from Slovakia with the help of IOM under the Voluntary Return and Reintegration Programme you can visit the website www.avr.iom.sk.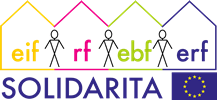 Voluntary Return and Reintegration in Country of Origin (Individual Project). The project is co-funded by the European Union from the European Return Fund. Solidarity and Management of Migration Flows.