In 2016 International Organization for Migration (IOM) in Slovakia assisted 116 foreigners to return safely home from Slovakia to 18 countries and IOM Migration Information Centre provided integration counselling to over 2,800 clients regarding residential issues and integration in Slovakia. Moreover, IOM staff arranged humanitarian transfer of over 350 refugees from refugee camps to the Slovak Republic and from Slovakia to the countries of their final resettlement.
Here is a summary of IOM results in the key areas of its activities in Slovakia in 2016.
Integration of Migrants – IOM Migration Information Centre (MIC)
In 2016 MIC with its branches in Bratislava and Košice provided overall 4,374 personal, telephone and e-mail consultations to a total of 2,785 individual clients about the main areas of living in Slovakia such as residence, family, employment, business, education or citizenship. Another 97 clients benefited from the assistance and counselling of MIC consultants during their field work done in cooperation with cultural mediators.
The top countries of origin among MIC clients in 2016 were Ukraine, Russia, Serbia, India, USA and Iran.
Important legislative and practical information from the main areas of foreigners' life in Slovakia on the website www.mic.iom.sk was looked up by 43,126 visitors.
MIC provided 841 consultations on labour and social matters, in order to help foreigners navigate through the labour market. It also provided assistance with job search, preparation of CV and cover letter, communication with the prospective employer, with preparing clients for a job interview, contacting the authorities and also with the process of arranging social security benefits. Moreover, MIC provided financial support for retraining courses for 57 clients in order to enhance their effective integration into the Slovak labour market.
The Centre continued to provide the Open Slovak Language Courses in 2016. The Slovak courses were attended by 573 participants in Bratislava and Košice. The courses of socio-cultural orientation, which help foreigners orientate themselves in the important areas of living in Slovakia, were attended by 198 participants.
In 2016, MIC published updated publications Welcome to Slovakia and Marriage and Family Life of Foreigners in Slovakia. The Centre also prepared fact sheets on Schengen visas in the Thai language which help foreigners orientate themselves in the main areas of life in Slovakia.
Additionally, the Centre provided complex integration counselling to unaccompanied minors in the facilities of the Social and Legal Protection of Children. The MIC services were provided mostly in the form of Slovak language courses and individual social counselling.
In May 2016, MIC celebrated the 10th anniversary of its operation in Slovakia. During this period, the Centre provided services and assistance to more than 16,000 foreigners. More information.
Read also: Main results of IOM activities in the area of integration of foreigners.

Migration Information Centre to Support Integration of Migrants in Slovakia (Phase IX, Individual Project). The project is co-funded by the European Union from the Asylum, Migration and Integration Fund (AMIF). Home Affairs Funds.
Assisted Voluntary Returns and Reintegrations
In 2016 IOM helped 116 foreigners to return from Slovakia to their home countries. The majority returned to Iraq (70), Algeria (9) and Ukraine (9), in total to 18 different countries.
In 2016 IOM provided reintegration assistance to 20 individuals or whole families worth of 31,483.26 euros. The foreigners used the assistance after their return to Iraq, Vietnam, India, Afghanistan, Russia, Iran, Thailand, Brazil, Peru, Belarus, Ukraine and for the first time also to Cuba and the Philippines. The returnees were mostly interested in small business start-ups, material assistance and educational courses.
Read more: Statistics of IOM assisted voluntary returns from 2004.

Voluntary Return and Reintegration in Country of Origin (Individual Project). This project is co-funded by the European Union from the Asylum, Migration and Integration Fund (AMIF). Home Affairs Funds.
Counter-trafficking
In 2016 IOM identified 10 victims of human trafficking, six men and four women. All identified victims were Slovak citizens. The trend from the past four years was confirmed, and 70% of victims were trafficked in the UK. The most common purpose of trafficking was forced labour, followed by two cases of sexual exploitation and one case of forced marriage. Out of all identified victims, seven entered the national Programme of Support and Protection of Victims of Human Trafficking. IOM provided six of them with assisted voluntary return to Slovakia.
In October 2016 IOM developed a mobile application SAFE Work & Travel Abroad that in an interactive form informs about the risks of human trafficking. The application introduces sings of human trafficking and gives tips for safe travel abroad, important information about the job mediation or employment contract and useful emergency contacts. Application is available for free for mobile phones with Android and iOS operating systems and on the website www.safe.iom.sk in the Slovak, Czech, Polish, Hungarian and English language.
A brief manual was created for professionals working with young people. It provides the instructions for application download and its use in preventive activities in schools and other facilities. At the pilot training in November 2016 IOM presented the manual and the application to 20 professionals who work in the field of human trafficking prevention.
In April 2016 IOM launched a new website www.bezpecnecestovanie.iom.sk and published an updated brochure How Not to Get Lost in the World. The website and the brochure are meant for everyone who would like to travel or work abroad. They point out the risks of human trafficking and give advice how not to become a victim of modern slavery and what to do in crisis situation.
At the beginning of 2016 IOM published a new training manual called Prevention of Human Trafficking. It is intended for professionals who work with potential victims of trafficking. The manual introduces the topic of trafficking in human beings and activities that can help professionals prepare effective information meetings and education about the risks of human trafficking.
IOM in cooperation with the Information Centre for Combating Trafficking in Human Beings and for Crime Prevention of the Ministry of Interior and the Ministry of Foreign and European Affairs of the Slovak Republic trained 30 consuls and consular workers in identification of victims of human trafficking.
At the end of 2016 IOM trained another 35 professionals of different professions who work in prevention activities of vulnerable groups. As a result, the trained professionals from different parts of Slovakia can spread the word about the risks and prevention in human trafficking in their work via innovative media such as website or mobile application. The trainings of the professionals will continue in 2017.

IOM activities in the field of counter-trafficking are financed by the Ministry of Interior of the Slovak Republic, which acts as a coordinating body of comprehensive care provided to the victims of trafficking.
Implementation of IOM educational activities in counter-trafficking in human beings in 2016 was financed by the Ministry of Interior of the Slovak Republic.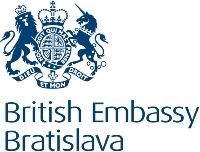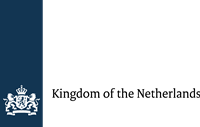 Humanitarian Transfer of Refugees
In 2016 IOM transferred 156 refugees to the ETC in Humenne. During the year, 196 refugees were resettled to the USA with the assistance of IOM and its partners. These were refugees who had arrived to the Centre in 2015 and 2016.
Majority of both transferred and resettled refugees in 2016 were Somalis, followed by refugees from Sudan or Ethiopia. To a great extent they were families with small children who had been forced to flee their homes due to ongoing conflicts and unrest. Their return home was not possible and resettlement to a third country is the only chance for them to start their lives again in safe conditions.
The activities of IOM in this project are financed by the US Government through its USRAP Program – United States Refugee Admissions Program or by similar programmes of other resettlement countries. IOM vaccination activities are financed by the US Department of State and Department of Health and Human Services.

Activities of the European Migration Network (EMN)
In 2016 the EMN in the Slovak Republic published the Annual Report on Migration and Asylum Policies for 2015 and worked on five studies: Changes in Immigration Status in the Slovak Republic; The Return of Rejected Asylum Seekers: Challenges and Good Practices; Resettlement and Humanitarian Admission Programmes in Europe - What Works?; Family Reunification of Third Country Nationals in the Slovak Republic and Illegal Employment of Third Country Nationals in the Slovak Republic. Moreover, the EMN contributed to further update of the Asylum and Migration Glossary.
From January to December 2016, the EMN organised 13 expert events and meetings including the EMN Conference held within the Presidency of the Slovak Republic in the Council of the EU on sustainable returns and cooperation with countries of origin where the European Commissioner for Migration, Home Affairs and Citizenship, IOM Director General and Minister of Interior of the Slovak Republic were among 22 speakers of conference.
The EMN in the Slovak Republic responded to 91 Ad-Hoc Queries through which the EU Member States and Norway exchange relevant information for the preparation of policies, legislation and strategic documents.
European Migration Network (EMN) National Contact Point for the Slovak Republic:
The IOM 2015 activities and results.
The IOM 2014 activities and results.
The IOM 2013 activities and results.